Spring Holiday Ideas
Where does the time go? It's almost Easter and the school holidays are upon us. Of course, it's always nice to have the kids back home but what are they going to do? Not to worry, we've put a list together full of our favourite Easter Holiday activities and books.
Events and things to do:
1.National Sealife Centre, Birmingham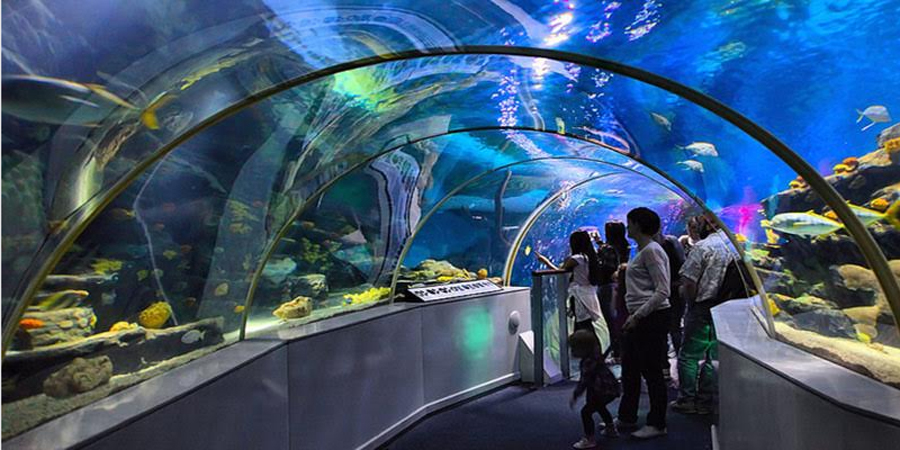 Enjoy the ultimate underwater adventure at the National Sealife Centre in Birmingham. Not only is a fantastic day out but the kids can learn all about underwater animals and marine conservation. The Sea Life Centre is home to an assortment of animals from magnificent Sharks, colourful Clownfish and even inquisitive Sea Turtles,  the clever Common Octopus and even playful penguins, explore the natural world from the curious and the rescued to the rare and the enigmatic. The Sea Life Centre opens at 10 am every day and you can save 35% off your ticket by ordering online. Educational and packed full of fun a trip to the National Sealife Centre is not one to be missed.
Visit the Southbank Centre this Easter for sensational performance and free family events from the 6th-22nd April. Enjoy original songs and a sprinkling of magic in the heart-warming family show Tabby McTat, based on the book by Julia Donaldson and Axel Scheffler. Or perhaps you would prefer a more sensory experience; play in giant sandpits illuminated by beautiful graphics to music created by your own movements, perfect for all ages. There's even live music from bands including Boogie Monsters and Dizney Rascal and a HUGE dance takeover with the HomeBros. This is sure to be a fantastic Easter treat for you and the kids. Browse the event schedule here.
3. Crystal Palace Park, London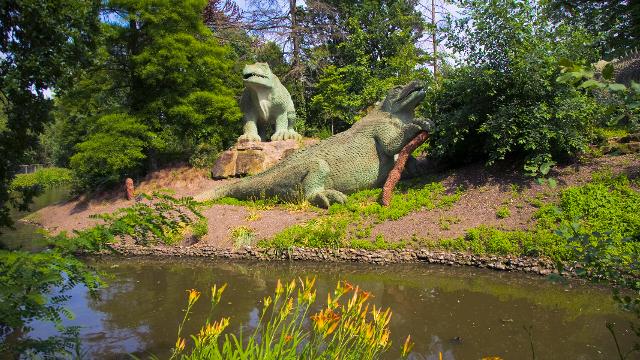 Stare down a dinosaur, get lost in a maze OR take the family on a boating trip,  you can't miss one of the big Easter Eggstravaganza! Easter egg hunt and decorating workshops happening over the next few weeks. These are the things you can get up to at Crystal Palace Park. There's so much to do at Crystal Palace Park from the Dinosaurs, to a huge 1,100 square metre skate park, one of the largest mazes in the country, to Capel Manor; an urban farm full of chicken, pigs, horses, lizards and snakes, Crystal Palace Museum, National Sports Centre, Terraces and even a Boating Lake. If this tickles your fancy take a look at at their website and view their What's On page.
Books full of adventure:
If you're looking for books that are full if adventure and that are sure to keep your muchkins reading over the holiday, then you've come to the right place.
1. Enid Blyton's Adventure Series 8 Book Collection (£14.99).
Adventure is in it's title and there's no denying that Enid Blyton's classic Adventure series if jam-packed full of adventure. This collection brings together 8 classic stories from the bestselling author. Adventure appears wherever Philip, Dinah, Lucy-Ann and Jack go. Follow the group as they get into all sorts of adventures on an island, at sea, on a mountain and more. This set is perfect for children aged 9-14 and will give parents a true sense of nostalgia. Get yours now for only £14.99, that's a huge saving of £32.93!
2. How To Train Your Dragon by Cressida Cowell 10 Book Collection (£29.99) 
Read the books that inspired the hit movies. Cressida Cowell's How To Train Your Dragon is hugely popular across the world and could be yours for only £29.99. Follow the reluctant hero, Hiccup Horrendous Haddock III on his journey to become the greatest dragon trainer with the help of faithful Toothless. This series is sure to have your kids roaring with laughter, tears and reaching for the next book in the series.
3. A Cogheart Adventure 3 Book Collection (£12.99)
This widely acclaimed 3 book collection of the best-selling Cogheart series is the perfect present for any reader. Travel back in time to a fantasy version of Victorian England where skyships sail the clouds and mechanicals and mechanimals are all around you, in a magical and utterly un-missable series. This set is perfect for readers aged 9+ with an interest in fantasy and adventure.